You have probably imagined a life full of tropical weather, fabulous beaches, and incredible community ties if you are reading about real estate market trends in Kauai. There is a pace of life here that you cannot get anywhere else in the world. Once on the island, you can feel the stress begin to melt away from your body and soul. In Kauai, everything in life appears more uncomplicated – because it is. You will experience the best fresh fruits and seafood and get up close and personal with marine life while snorkeling. You can also take full advantage of nearly perfect weather and explore natural wonders like the stunning Waimea Canyon, also known as "the Grand Canyon of the Pacific."
Finding your new home to create this image of serenity will take some work, given the market today. Whether you are planning on moving full-time to the island or considering a vacation home or rental property, there are a few key topics to understand before making an offer on your dream home in paradise.
Prices on available homes are increasing slightly, but inventory remains low
One of Kauai's most significant issues facing the housing market today is the limited available inventory. Two main factors influence your ability to choose from a multitude of houses in your beloved location.
New construction
New construction has drastically slowed down due to the continued delays in getting supplies, which is further complicated on an island, along with labor shortages that drive timelines once supplies have arrived. Existing homeowners cannot upgrade and move into newer homes without new construction, and these homes are not always financially available for those just entering the housing market. On a positive note, we are beginning to move in the right direction as construction is getting underway again. However, potential homeowners must practice patience. There are several months, maybe years, of time needed for everything to get caught up and allow new construction inventory to become available. If designing and building your island home is the path you wish to pursue, be prepared to settle into the relaxed island vibe later than you otherwise would have wished for as there will likely be delays in your future.
Existing inventory
There was a time of massive change during the past couple of years, along with historically low-interest rates. People were scrambling to find a place away from urban areas, and all homes available in the market were quickly gobbled up by those wanting to make a change. Spending months inside a Los Angeles condo was not as appealing as Kauai real estate. As we continue to move toward a new normal, people may decide to move back to their urban existence and leave paradise behind, creating available inventory for those looking forward to island life. Until we see movement from those sellers holding onto their Kauai real estate, the existing inventory will remain low.
Investing in Kauai real estate will require some tolerance as things continue to settle down in the market. Real estate is a great investment opportunity. Taking the time to find the right property will not only reward you with creating fabulous memories but will also add a terrific addition to your
investment portfolio
.
Prices are not decreasing anytime soon
At the end of 2021, the majority of experts believed the housing market would begin cooling down and prices would normalize as interest rates began to increase. While predictions can be made, there is nothing like the demand of fervent buyers to prove them wrong. There continues to be high demand from buyers for homes with a limited inventory available, which is causing an ongoing increase in the price of homes. Bidding wars and contracts without contingencies has become normal for real estate agents. Sellers can expect several offers well over their asking price the minute their home hits the market as buyers scramble to find their new residence. You will have the best chance of success by working closely with your real estate agent to put forth your absolute best offer once you locate a home that matches your wish list.
Higher interest rates may actually be driving more demand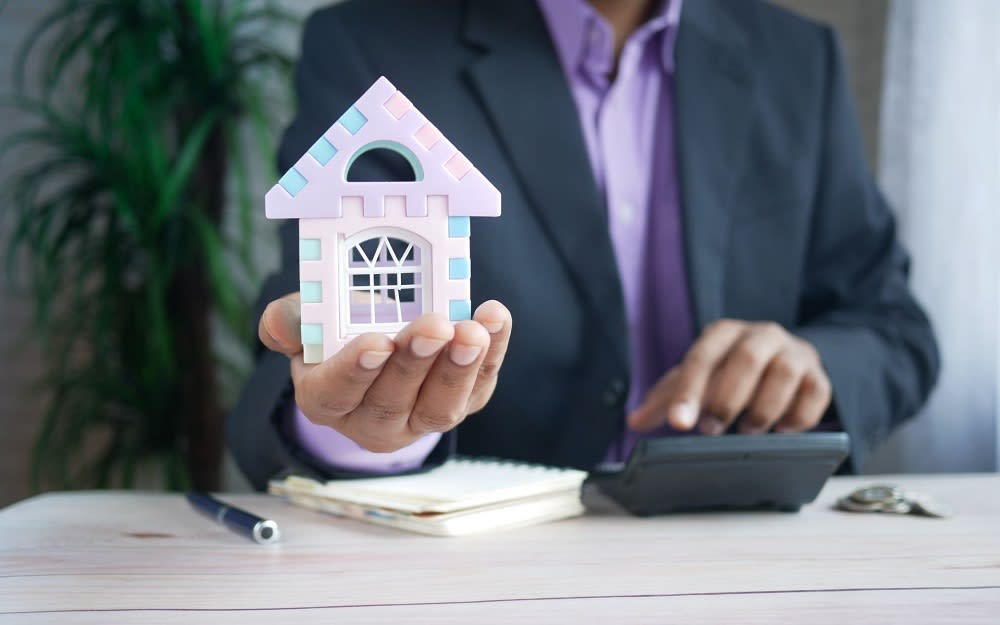 Everyone thought the increase in mortgage interest rates would slow the market down and allow for some normalization in both the available inventory and home prices. While the interest rates are increasing, they are still lower than historical averages. Buyers have concerns about the ongoing increases in rates costing them more money in the future. Therefore, they continue to drive the demand for Kauai homes for sale. There is almost a sense of urgency to purchase a home before the next increase to maintain a desired monthly payment and limit the future interest paid on the home. As the
Federal Reserve
continues to adjust rates, the mortgage rates will likely increase, causing buyers to feel the need to move quickly.
Buyers must be prepared and have the patience to be successful
Now is the time to prepare yourself for Kauai's homebuying process. Have your finances in order with any documentation needed to submit the strongest possible offer available to you. Know your exact numbers, including monthly payment and total investment dollars. Understand contingencies and what they could mean for the seller when you place the offer. However, do not waive items like home inspections if you have any concerns about the home's condition. When it comes time to place a bid, be sure it is the right home for you. This is where patience becomes really important. You do not want to place an offer on a home that will not work for your long-term plans just because it is an available home on the current market. Waiting for the right home in the best location will better serve your needs in the future.
Work with your agent to develop a deeper understanding of the market and use their network to get information about new listings or sellers who are about to enter the market. With a little patience and preparation, you will be enjoying the warm tropical weather from your Kauai real estate. Ready to take the next steps? Reach out to trusted local Kauai real estate agent
Ilona Coffey
for assistance.