Also known as "The Garden Isle,"
Kauai
is the fourth-largest island of the eight major Hawaiian islands and is home to a community driven primarily by tourism. More than 1.2 million people visited the island of Kauai in 2017. The island of Kauai is host to 17 times the number of tourists as there are inhabitants each year. Compared to the small population of 73,298, tourists on the island in any given year, even during the height of the pandemic, outnumber inhabitants greatly.
Poipu Beach really is heaven on earth. From sun-drenched rock faces to pristine white sand beaches, there is something for everyone to enjoy near Poipu Beach. It was even named one of America's Best Beaches and is frequently touted as one of the world's best beaches by
The Travel Channel
.
On the South Shore of Kauai sits one of the most beautiful beaches in the world, Poipu Beach, Hawaii. It's no secret as to why those looking to escape to the comforts of life by the beach are considering Poipu real estate in droves.


Are you searching for Poipu homes for sale and hoping to check out some of the best restaurants the area has to offer? Here are eight must-visit restaurants in Poipu and the surrounding area.
A Connecticut native, Marshall Blanchard, Executive Chef of The Beach House, now calls Kauai home. He and the team at The Beach House serve up dishes using some of the finest ingredients from the area and pride themselves on prioritizing fresh, local ingredients for their dishes. The Beach House is a continual winner of Honolulu Magazine's Hale Aina Gold Award for Best Kauai Restaurant and a smattering of other awards.


Not only is the Pacific Rim cuisine to die for, but the sunset views overlooking the Pacific Ocean are also likely to take your breath away. Families love the easy-going space for a quick lunch after a morning on the beach. Couples also love the romantic early evening views of the sunset for a more upscale candlelit dinner.
Image courtesy of Red Salt
If you are looking for fresh, locally sourced seafood in an ambiance that is suitable for a relaxing lunch or a candlelit dinner, look no further than Red Salt. Red Salt is known for its elevated take on casual fine dining by those who own Poipu real estate. In the evening, take a seat at one of the tables for a traditional fine dining experience or sit atop the sushi bar for a taste of sushi sashimi, nigiri, and decadent sushi rolls. Don't forget to grab a Japanese beer to wash it down.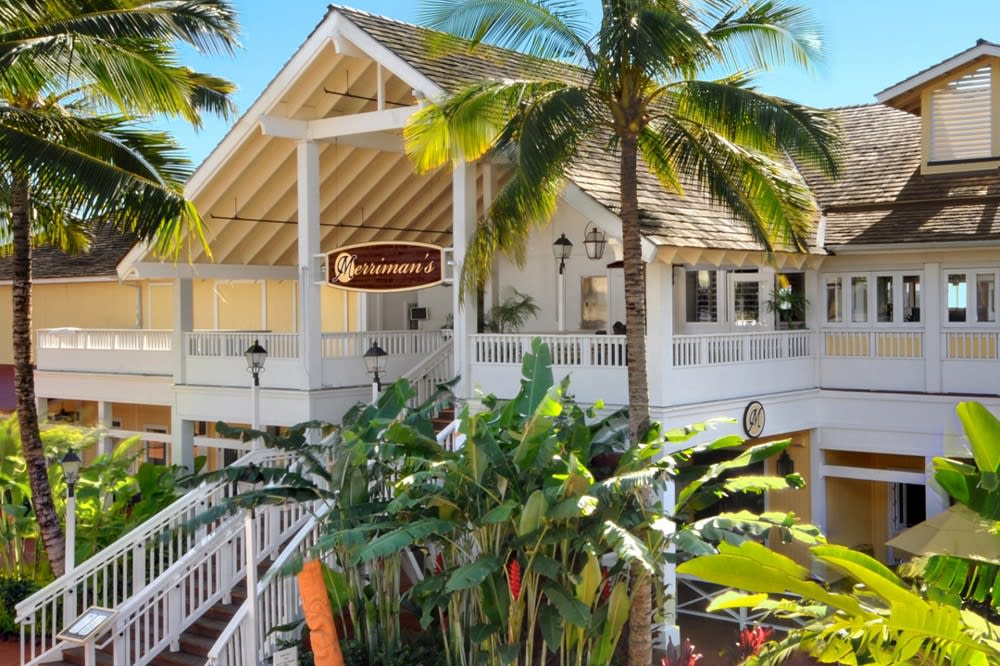 Image courtesy of Merriman's
Set on an old Hawaiian plantation in Poipu, Merriman's Fish House is sure to delight any dinner guest. Merriman's is one of the only restaurants on the list that is only open for dinner services. Stop in anytime after 4:30 PM for the freshest farm-to-table fish and locally grown vegetables. Chef-owner Peter Merriman proudly claims that at least 90% of his ingredients are locally grown or caught using sustainable methods.
If you are looking for one of Kauai's most interesting dinner settings, stop in at Tidepools Restaurant in the Grand Hyatt Kauai Resort & Spa. The seafood and steak restaurant sits overlooking the man-made lagoon inside the hotel. The pods suspended over the water give diners the feeling that they are floating on water. Listen to the calming sounds of the waterfall as you dine for a relaxing and unique experience. This is the perfect place to celebrate making a successful offer on one of the Poipu homes for sale.
If you're looking for a quirky spot for lunch or dinner right on the beach, look no further than Brenneke's Beach Broiler. Brenneke's features a covered open-air dining room and walls plastered with unique treasures. Serving up everything from fish and chips and Kauai-style pupus to burgers and seafood risotto, Brenneke's Beach Broiler has something for any kind of diner.
If you are looking for a true taste of Hawaiian dining, try Keoki's Paradise. Keoki's is suitable for a relaxing family lunch or a romantic evening dinner. Guests enjoy spending time among the lush greenery that surrounds the restaurant. The food is inspired by the farmers, fishermen, and ranchers of Kauai and boasts fresh ingredients sourced from the area.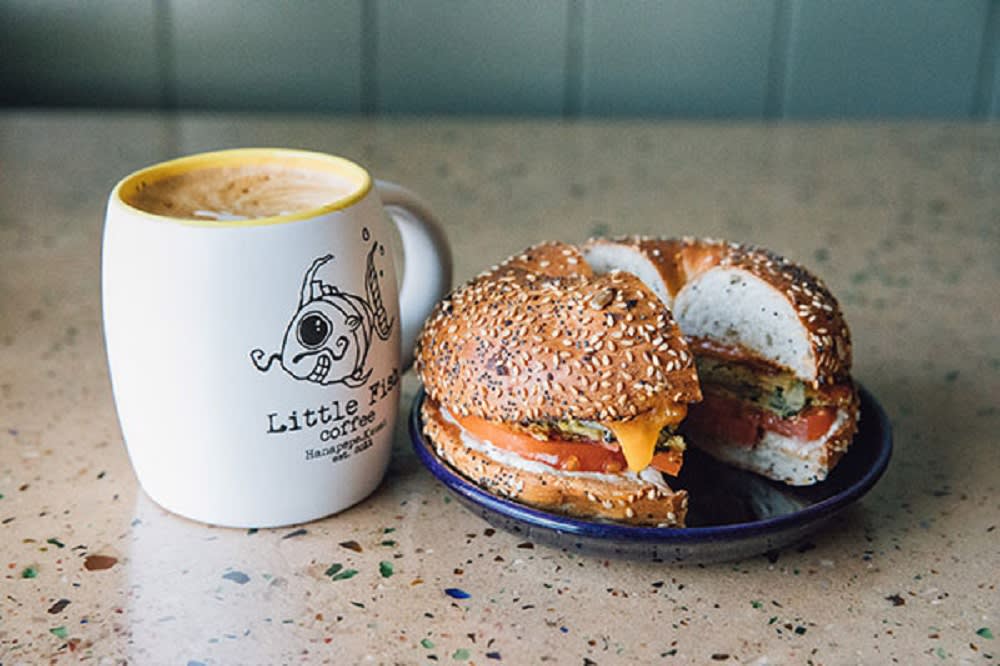 Image courtesy of Little Fish Coffee
If you are in town hoping to nab some Poipu real estate, you are going to need a good cup of joe. Little Fish Coffee has you covered for everything from coffee, breakfast sandwiches, and bagels to acai bowls and smoothies. Stop in early, though — they are only open until 1 PM for the morning crowd.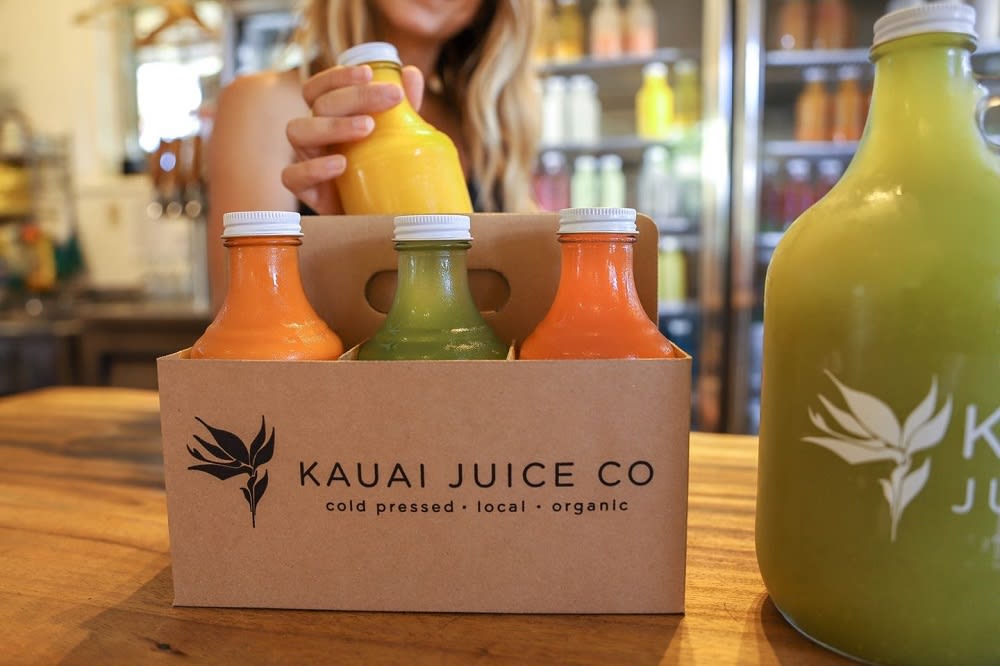 Health-food aficionados rejoice! Kauai Juice Co. has been serving up some of the finest pressed beverages in the space since 2010. What began as a kombucha shop quickly blossomed into a spot providing juices, cleanses, and even hot sauce. The couple-owned operation is sure to delight even the least likely juice fans.
Poipu, with its white-sand beaches and stunning vistas, really is heaven on Earth. While you're delighting in everything Poipu has to offer, you're likely going to be hungry. These eight local favorites are sure to impress.
Looking for Poipu homes for sale?
If you're interested in the Poipu real estate market,
contact Ilona Coffey today
. Ilona is well-versed in the best areas of Poipu and the larger Kauai island. She offers support throughout the entire buying process and a thorough understanding of your home goals.

*Header image courtesy of Brenneke's Beach Broiler